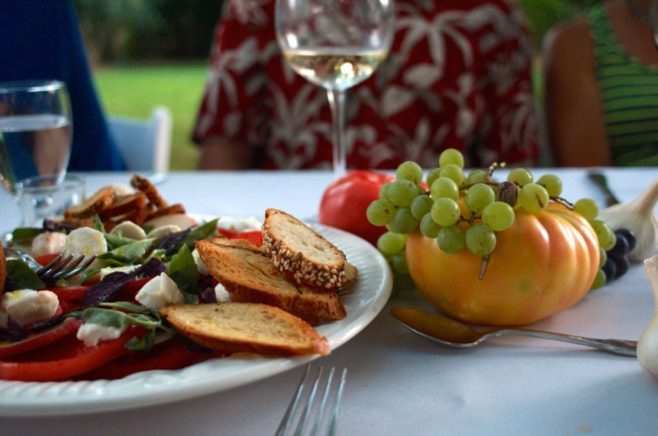 Are you looking for a delicious, fresh and seasonal menu to wow your guests? Our catering team will ensure that your event is a wonderful success!
Outer Aisle Catering creatively brings peak of season produce, from our two acre culinary garden, together with humanely raised proteins and quality sourced organic ingredients to bring you a flavor and style that is unique to our region's terroir.  We are dedicated to ensuring integrity throughout the whole process from soil microbes to service. Our guiding principle is the pure enjoyment of growing, preparing and sharing fresh vibrant food.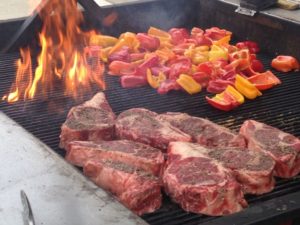 Our menus are based on seasonality. Our spring, summer and fall menus focus on cooking with fire. Cherry wood flavors are imparted into grilled vegetables, marinated chicken and juicy steaks.
Outer Aisle Catering is a full service catering company that can travel to your destination. We are honored to be of service and our authentic, friendly and professional staff are dedicated to ensure your experience is your experience!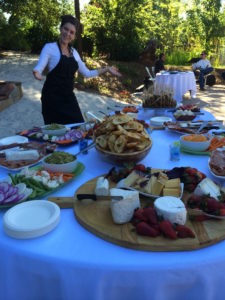 To request a catering quote, please complete the following: